Product details - CA-3IN1-21CU-0010-BL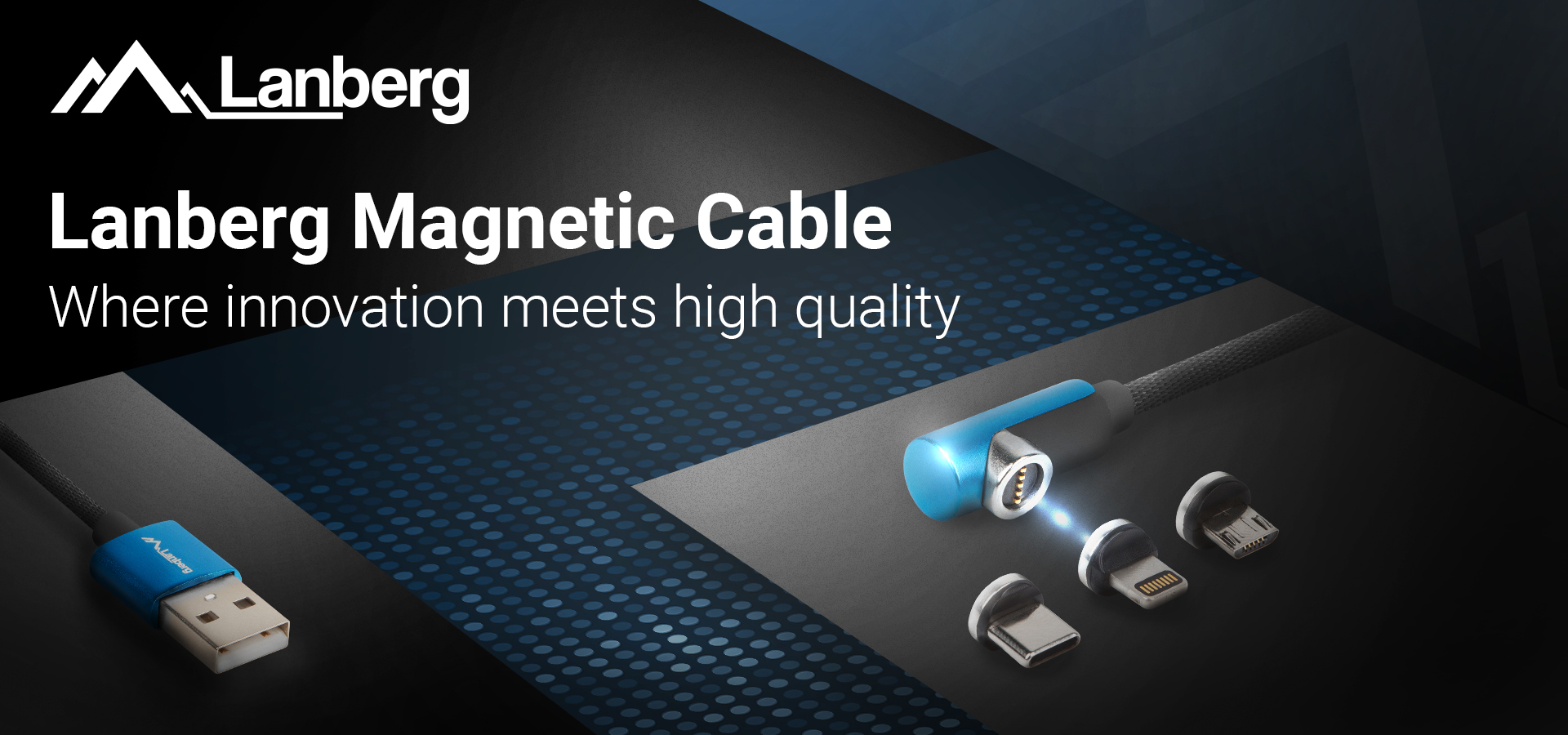 Convenience you
never knew.
Lanberg magnetic cable, angular model – it's a combination of wide functionality with sensational design and performance, which gives you the best experience of using your phone when charging or transferring data. Connect the cable to each of your smartphones as comfortably as you've never do before. Experience the capabilities of some of the best magnetic cables on the market.

They function regardless of the
arrangement.
The special technology allows you to freely connect the tip inserted into your phone to the one on the cable, regardless of the arrangement. With the Lanberg magnetic cable, you don't worry about anything. Just as the magnets pull in, your phone will always connect to a charger or data exchange device – even with a 360-degree tip rotation.

Charge instantly with
Quick Charge 3.0 support.
Nie rezygnuj z szybkiego ładowania. Kabel magnetyczny Lanberg w pełni obsługuje funkcję Quick Charge 3.0, aby w pełni mógł zagwarantować Ci najszybsze naładowanie telefonu z prędkością nie odbiegającej niczym od kabli oryginalnych, dostarczanych razem z telefon.

Sending data at speeds up to
480 Mb/s.
To jeden z nielicznych kabli magnetycznych, który pozwoli Tobie nie tylko na błyskawiczne ładowanie, ale również szybkie i sprawne przesyłanie danych, gdy tylko będziesz tego potrzebował. Z ekstremalną prędkością aż do 480 MB/s korzystaj z kabla, aby przeprowadzić transfer plików na przykład z Twoim PC. Podczas przesyłania plików, wciąż możesz równocześnie ładować swoje urządzenie.

Powerful
magnet.
The Lanberg magnetic cable has high-quality, powerful magnets that keep your phone connected continuously to your charger or other device. They make sure that the cable from the end will only detach if you decide to, and such control is a guarantee of the full comfort you deserve.

Versatility – up to
3 tips in a set.
It doesn't matter which device you use, the Lanberg magnetic cable will handle each one. In the set you will find up to 3 different tips, which ensure full compatibility with the devices available today. The package contains the most popular USB-Type C, Micro-USB and for Apple devices – Lightning connector.

The tips are so small and
imperceptible.
The size of the tips has been reduced to an absolute minimum so that they are almost invisible and do not disturb as soon as they are disconnected from the cable while remaining inside the device. This solution not only allows you to always enjoy the most convenient possible way of handling the cable, but also guarantees the impeccable cleanliness of the charging socket. You can easily unplug the tip from your phone whenever you need it.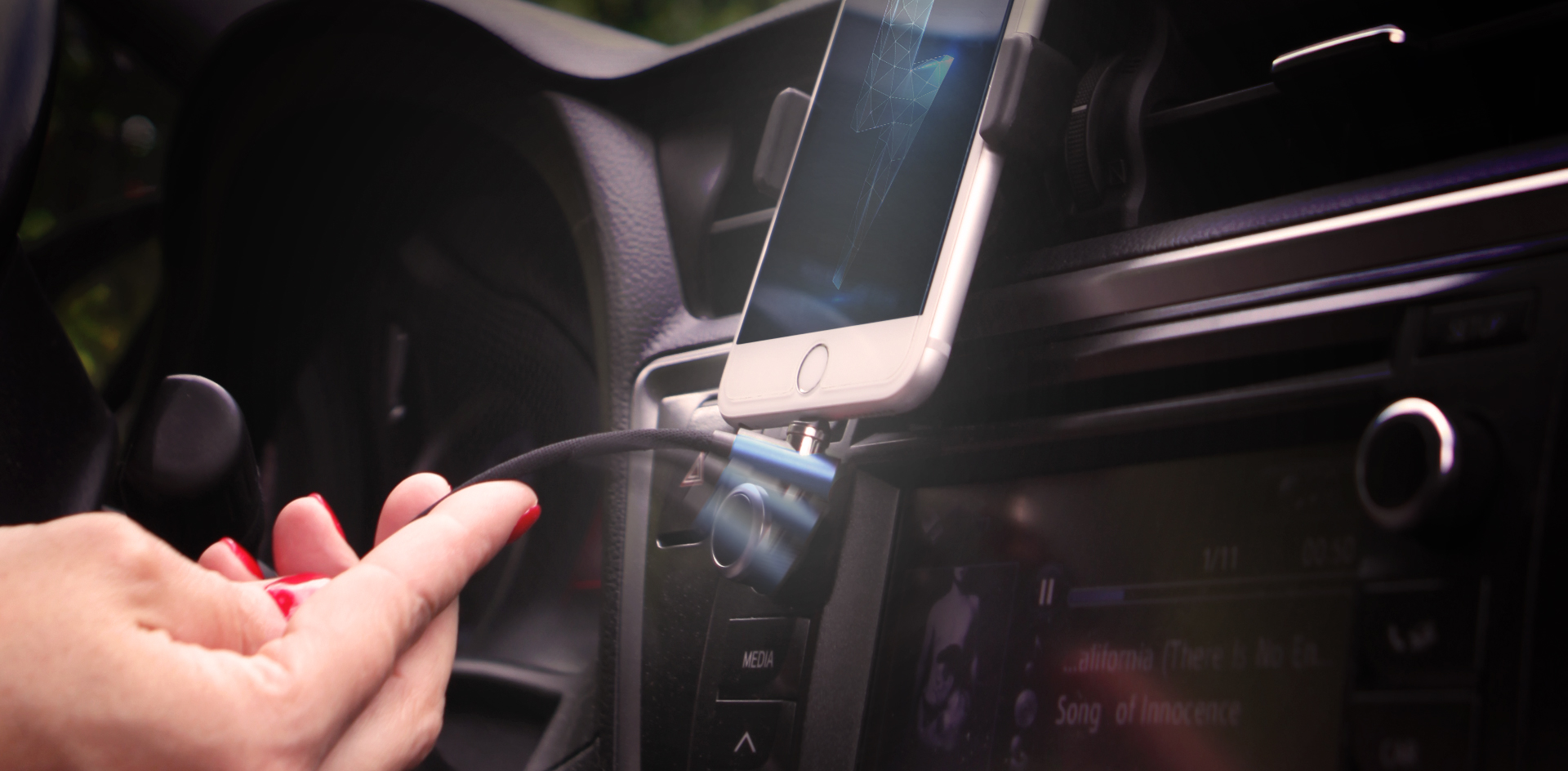 Equipped with
LED.
The Lanberg angular magnetic cable is equipped with a blue Led that confirms the correct connection to the charger or device, but also provides visibility of the cable tip in the dark. So you will never be forced to look for the cable again at night.

Solid implementation with
damage resistant cable.
All components of the Lanberg magnetic cable are made of the highest quality materials to ensure that you not only work safely with your phone, but also operate as long as possible without any interference. Combined with a special damage–resistant cable that has been woven with cotton – we get a cable that lasts for years.

Exclusive design in
2 colors.
The wide functionality and capabilities of the Lanberg magnetic cable are packaged in exclusive elegance, which is available in 2 colors – black and black/blue. The premium image not only highlights your sophisticated style, but also fits to any device, especially those of the premium shelf.

| | |
| --- | --- |
| Connectors | Lightning (Apple), Micro USB, USB Type-A, USB Type-C |
| Cable length | 100 cm |
| Wire braid | Cloth cable |
| Colour | Black, Blue |
| Chipset | No |
| Assembly of the connector | Gold-plated |
| Angle connector | Yes |
| Transmission speed | 480 Mb/s |
| USB Version | 2.0 |
| Gross weight | 46 g |