Product details - PLS-6000
Network plug RJ45 Lanberg cat.6 FTP
Set of 100 pcs of shielded RJ-45 [8P8C] Cat.6 network plugs, intended mainly for FTP LAN cables.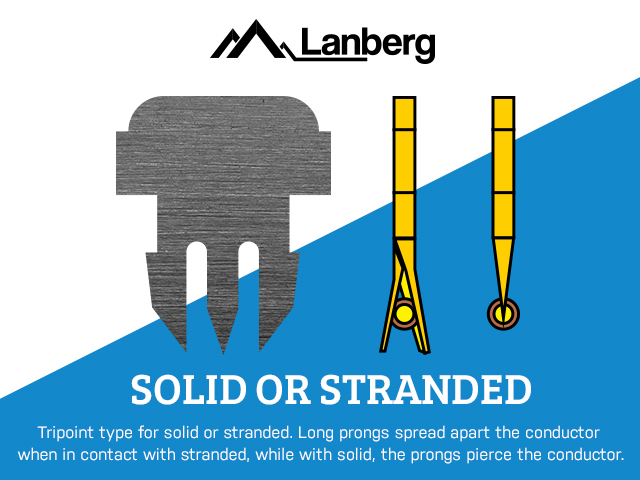 Additionally, in the set, each plug has a guide/gib that facilitates the correct positioning of the cable before terminating it.
Due to the use of triple teeth (3 prongs), Lanberg connectors fit both types of Ethernet cables - solid and stranded.
The solid consists of one piece of metal wire (used for long-distance, structural installations).
The stranded consists of a bundle of thinner wires (such as patch cords, short-distance application).
Features:
- Guide diameter (for conductor with HDPE): 1.05 +- 0.05 mm.
| | |
| --- | --- |
| Connectors | RJ-45 |
| Colour | Transparent |
| Material | Plastic |
| Included Accessories | RJ-45 plug (100 pieces) |
| ICT category | Cat. 6 |
| Shielding type | F/UTP |